Lo studio di casistiche base, o in qualche modo semplificate, è utile per capire ed analizzare i comportamenti del sistema. Si cerca così di isolarne le proprietà tentando di far emergere differenze di scala e adattabilità.
..
Simple case studies are usefull to understand and analyze emergent behaviour of systems. These tests are made to enphasize scale and adaptability variance.
Homogeneous substrate | no vector field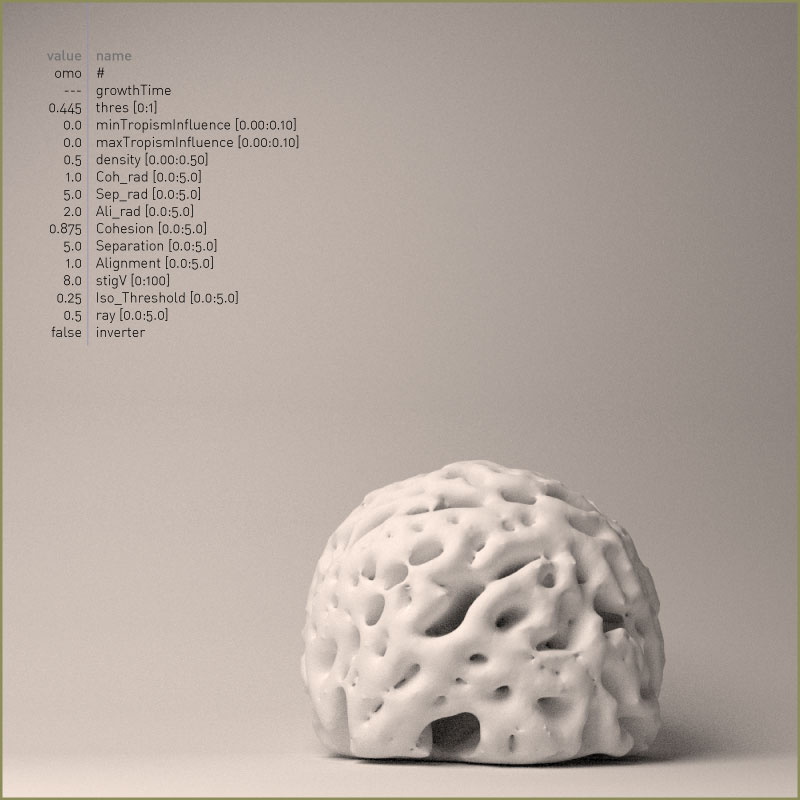 La crescita del micelio su di un substrato omogeneo e senza l'influenza di un campo vettoriale.
..
Mycelium growth on homogeneous substrate without any vector field influence.

Homogeneous substrate | vector field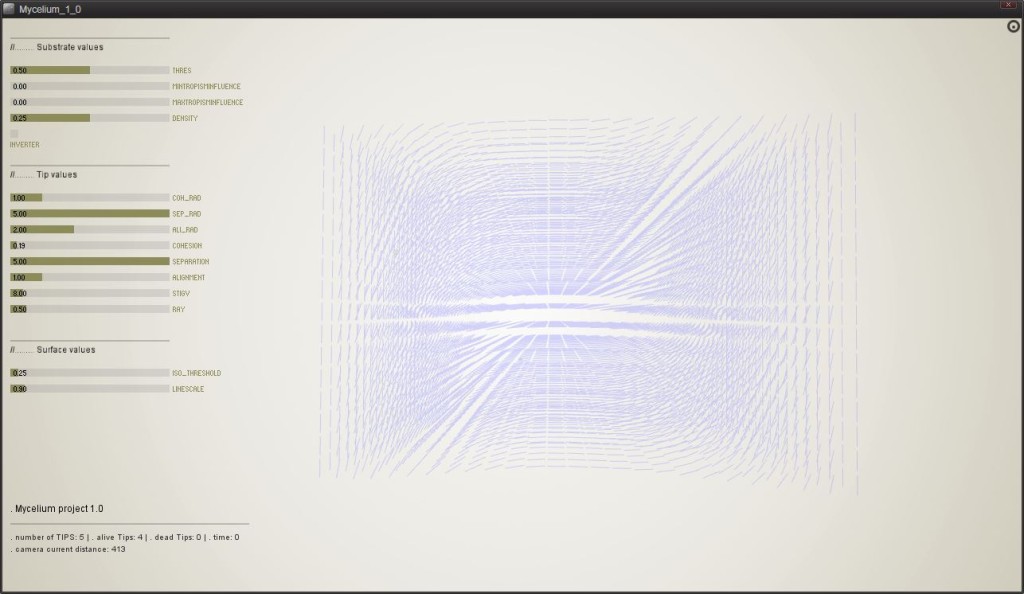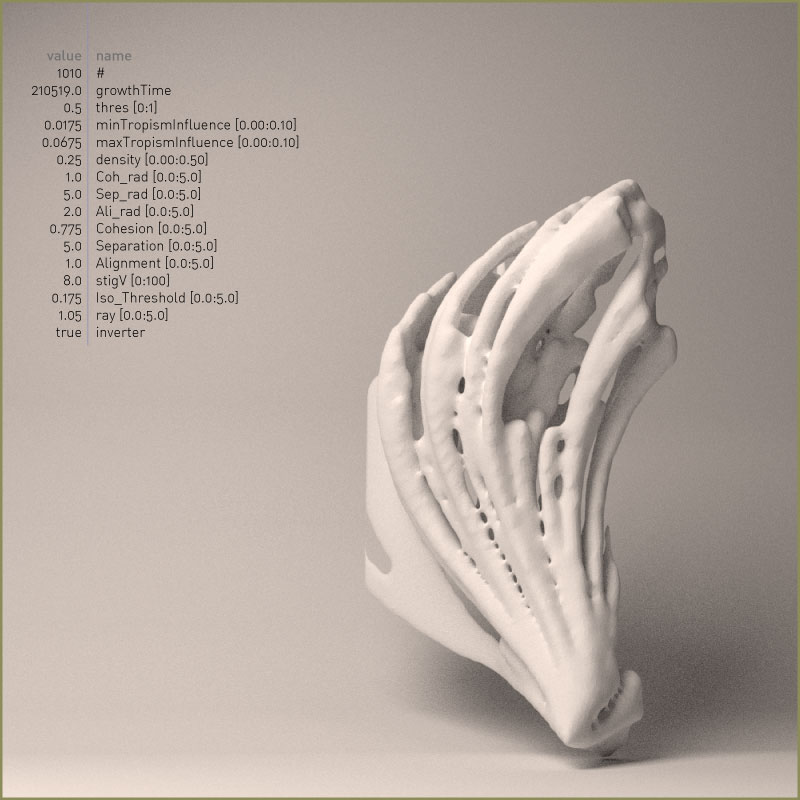 Nei due esempi riportati, oltre ai punti di inoculo (uno nell'esplorazione di sinistra e due nell'esplorazione di destra), si nota vi sia una differenza di densità che rimane però costante durante tutta la simulazione.
..
These exemples show density variance from one sketch to another.
Gradient substrate | linear vector field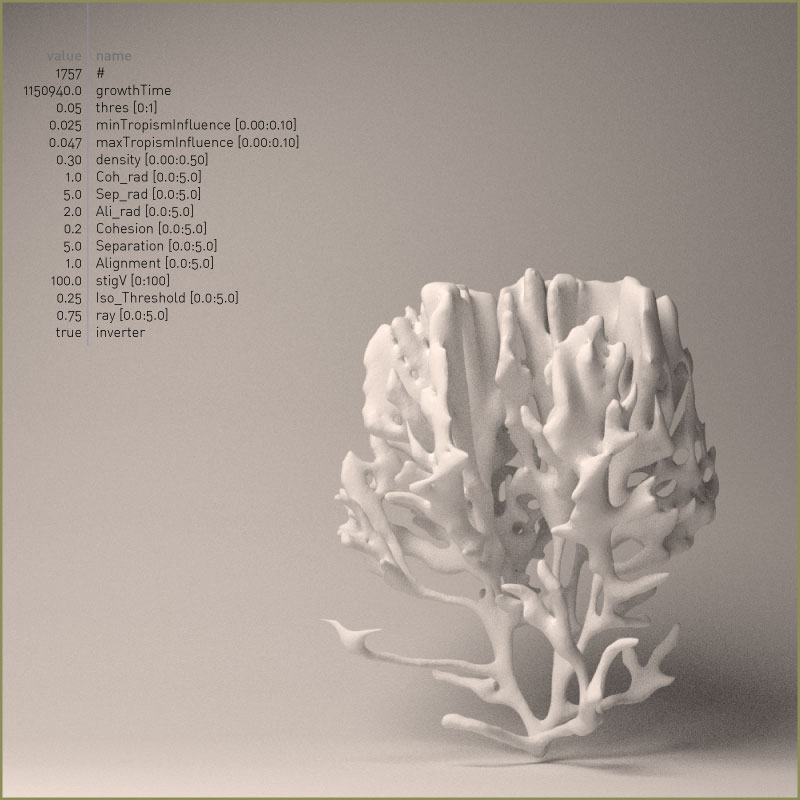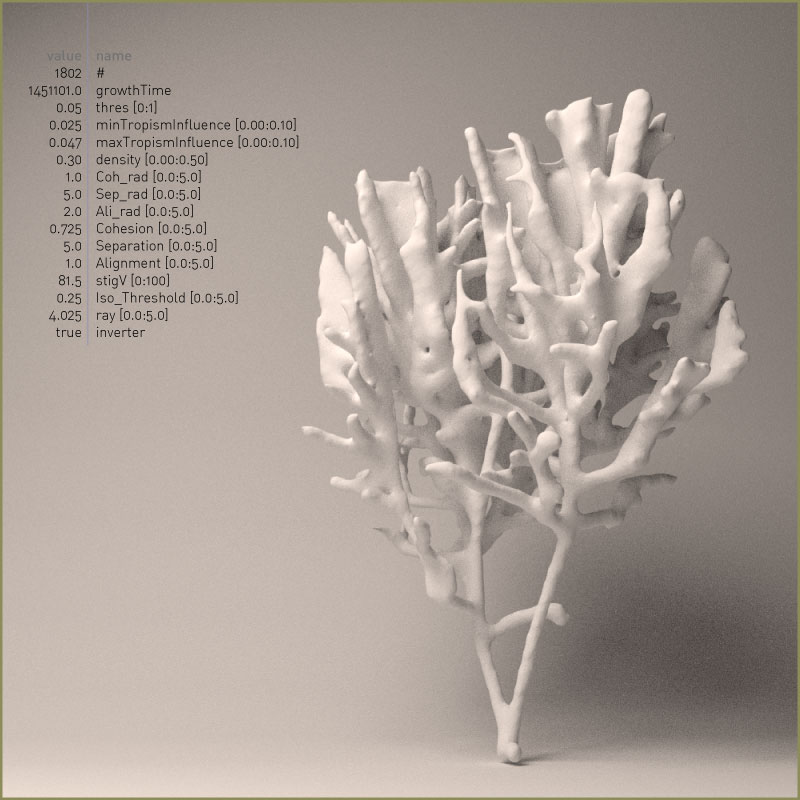 Crescita influenzata da un campo lineare verticale. La variazione di densità – proprietà comune di questo gruppo di esplorazioni – è intimamente legata alla variazione di nutrimento presente nel substrato.
Ad una variazione di densità può essere associato un salto di scala.
..
Growth influenced by a linear vector field. Variation of density is intimately connected to variation of nutrient into the substrate. Density variance could become scale variance.
Gradient substrate | no vector field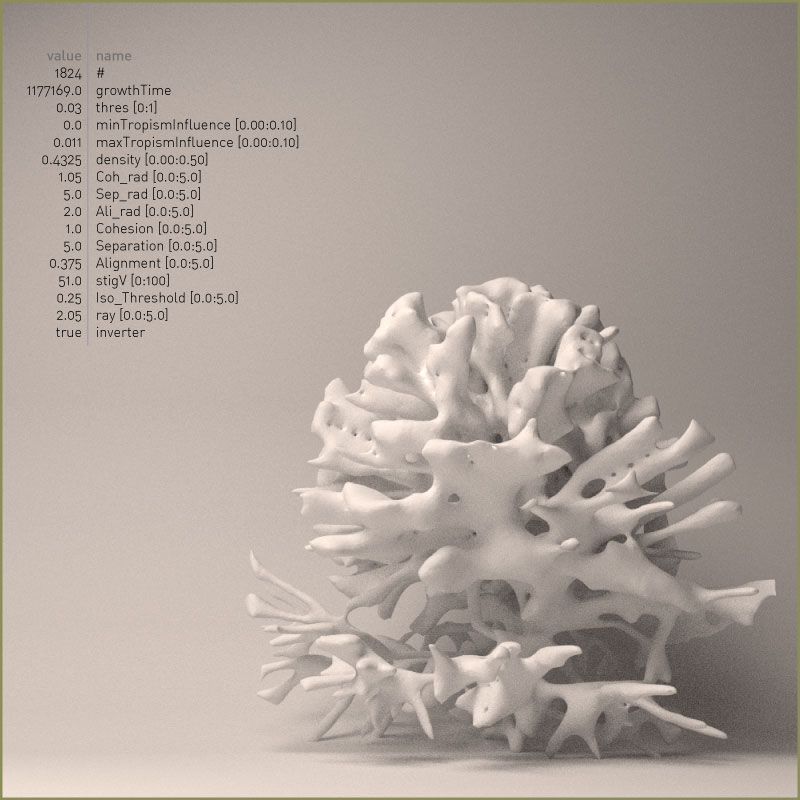 L'assenza del campo vettoriale provoca una differenza nelle proporzioni, tuttavia il sistema mantiene la tendenza a svilupparsi dove vi è un aumento di nutrimento.
..
This example show how the absence of vector fields cause ratio differencies. The system keep the tendency to grow where nutrients are more concentrated.