density
There are 3 posts tagged density.
Lo studio di casistiche base, o in qualche modo semplificate, è utile per capire ed analizzare i comportamenti del sistema. Si cerca così di isolarne le proprietà tentando di far emergere differenze di scala e adattabilità.
..
Simple case studies are usefull to understand and analyze emergent behaviour of systems. These tests are made to enphasize scale and adaptability variance.
Homogeneous substrate | no vector field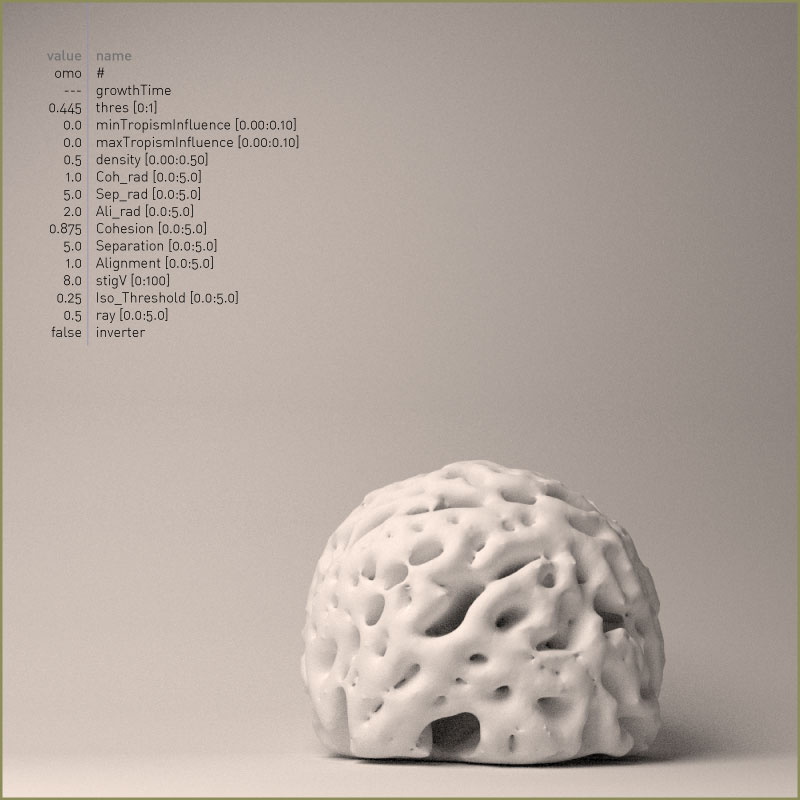 La crescita del micelio su di un substrato omogeneo e senza l'influenza di un campo vettoriale.
..
Mycelium growth on homogeneous substrate without any vector field influence.
Continue reading →